Podcasts offer tremendous opportunities for businesses. Podcasts are utilized for branding purposes, given a central place in a content strategy or even play a role in inspiring and training employees.
At the first dedicated podcast conference you'll learn from those who paved the way. What are success stories? What did pioneers encounter and how did they overcome obstacles? How are they steadily building their brand with a podcast?
Learn everything about starting and growing a business podcast: from producing, to distributing your podcast, how it can benefit your brand and possible revenue systems.
Have you always wanted to start a podcast, but didn't know how? Join us for the Dutch Podcast Conference on 1st November 2022 in Amsterdam.
Super Early Bird € 95,-

til September 16, 2022

Early Bird € 145,-

til September 30, 2022

Normal rate € 195,-

til October 14, 2022

Late rate € 245,-

til October 23, 2022

Super late rate € 295,-

from October 24, 2022
Podcasts are the hottest media trend of the moment. As a marketer, you might be looking for a podcast to connect your brand to.
Or you'd want useful tips & tricks when setting up your own branded podcast. Or you'd like to hear success stories from successful podcasts.
Whatever it is you're looking for, don't wait any longer and buy a ticket for the first and only podcast conference in the Netherlands!
Key themes on the programme:
Inspiring Cases
Succes stories
Obstacles & stumbling blocks
Community building
Influencer podcasts
Marketing & Brand Positioning
Role in the overall content strategy
Saturation in the market
Fans
How to measure succes
Corporate communication
Onboarding &
training
Employer branding
Targets, goals and opportunities
Revenue models
Paywalls
Advertising models
Brand applications
Technology & Hosting
Distribution channels
Hosting parties
Generating traction
Interactive programme
You determine the program for The Dutch Podcast Conference yourself, so that it perfectly matches your needs. You can pick and choose your own sessions between three parallel sessions with top speakers, inspiring cases and practical take-aways.
There are also several workshops throughout the day that cover the entire podcast journey.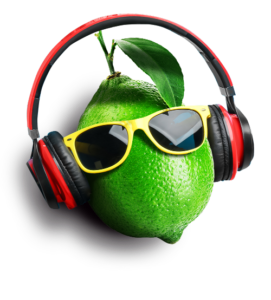 The Dutch Podcast Conference - the event for and by podcasters.
The ideal platform to get to know new people and strengthen existing ties.
From lead generation, to brand awareness or thought leadership – we have sponsorship to suit every goal and budget.
Do you want to be there?
Where?
B Building Amsterdam
Johan Huizingalaan 763A
1066VH Amsterdam
The Netherlands